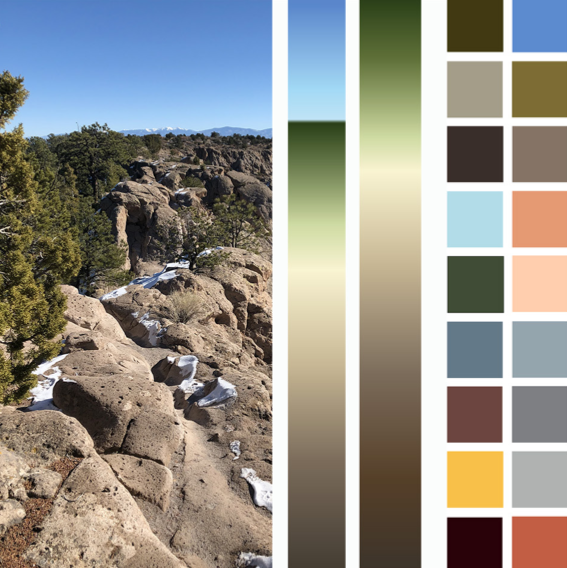 Affective Palettes For Scientific Visualization: Grounding Environmental Data In The Natural World
(2021).not yet available, IEEE VisApp
(cite)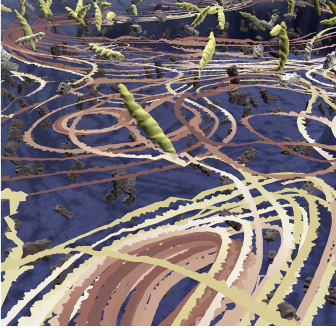 The Visualizing Ocean Biogeochemistry in the Gulf of Mexico: Seeking Locations for Cultivating Microalgae
(2021).Video, PEARC'21
(cite)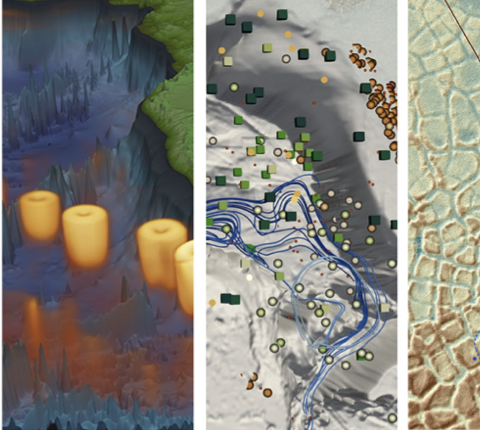 Enabling Crosscutting Visualization for Geoscience
(2021).IEEE Computer Graphics and Applications vol. 41 no. 1 (49-57)
(cite)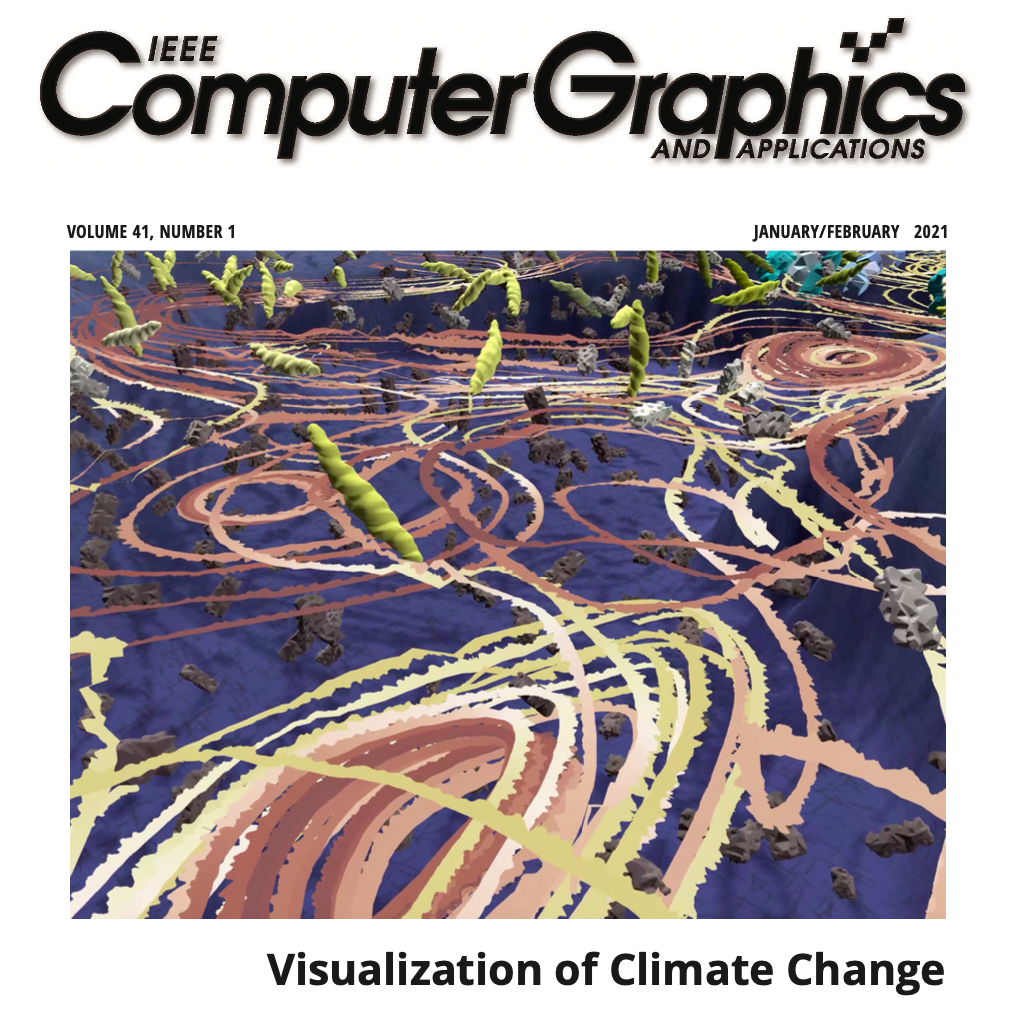 From Human Hands
(2021).IEEE Computer Graphics and Applications vol. 41 no. 1 (5-7)
(cite)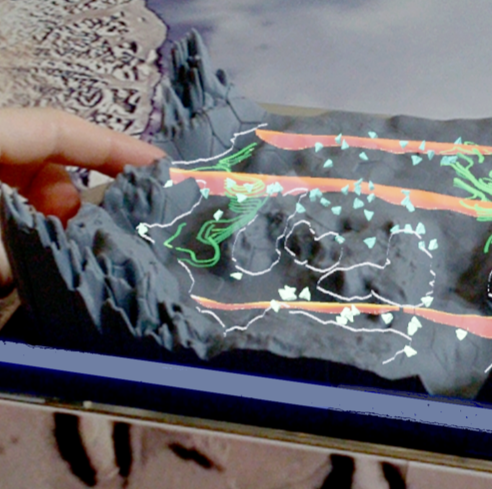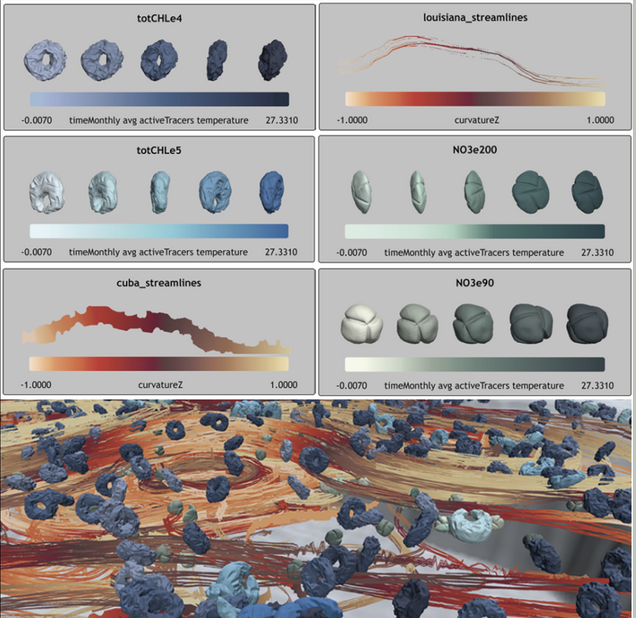 Poster: Automatic Generation of Data Legends for 3D Multi-Variate Artist Driven Visualizations
(2020).
(cite)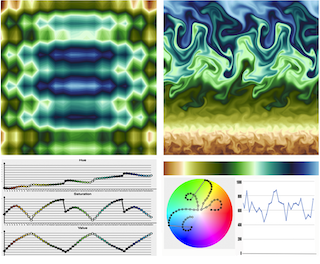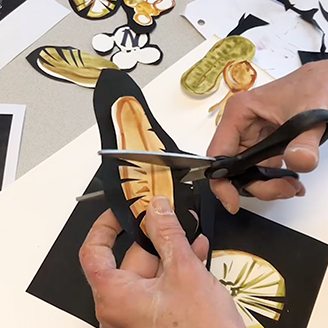 Poster: Human Fingerprints and Artistic Vocabulary; Rendering Data, Creating Engagement, Connection and Context to Earth System Models
(2020).Poster at AGU'20
(cite)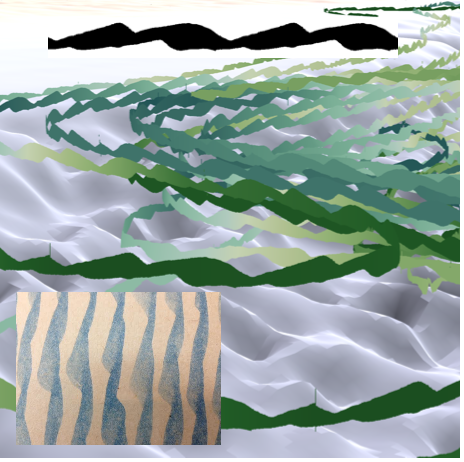 Printmaking, Puzzles, and Studio Closets: Using Artistic Metaphors to Reimagine the User Interface for Designing Immersive Visualizations
(2020).vol. no. (19-28)
(cite)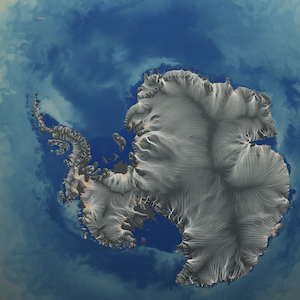 Scientific Visualization of Antarctica Ice Sheet and Southern Ocean Evolution
(2020).
(cite)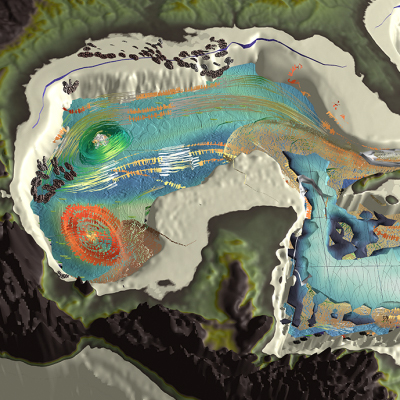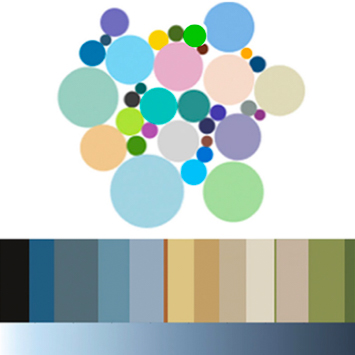 Art, Affect and Color: Creating Engaging Expressive Scientific Visualization
(2018).2018 IEEE VIS Arts Program (VISAP) (1-9)
(cite)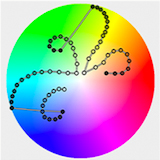 The Making of Continuous Colormaps
(2021).IEEE Transactions on Visualization and Computer Graphics vol. 27 no. 6 (3048-3063)
(cite)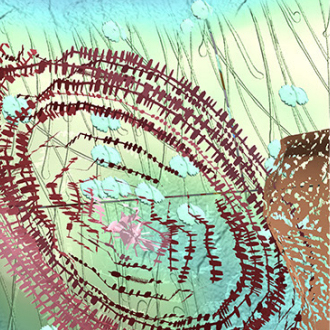 Enriching Vocabulary via the Human Hand
(2019).
(cite)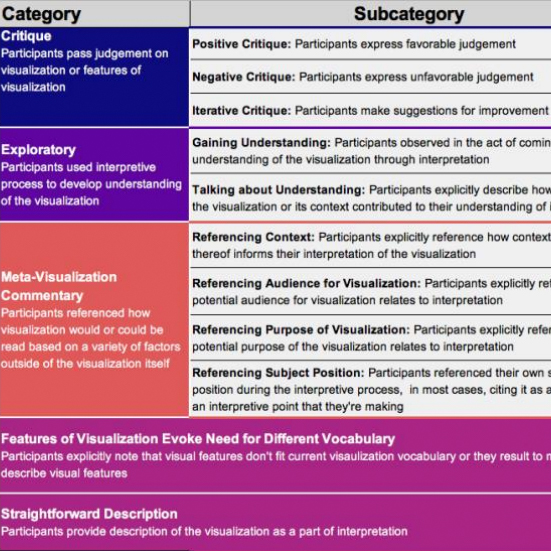 Using Close Reading as a Method for Evaluating Visualizations
(2020).(29-37)
(cite)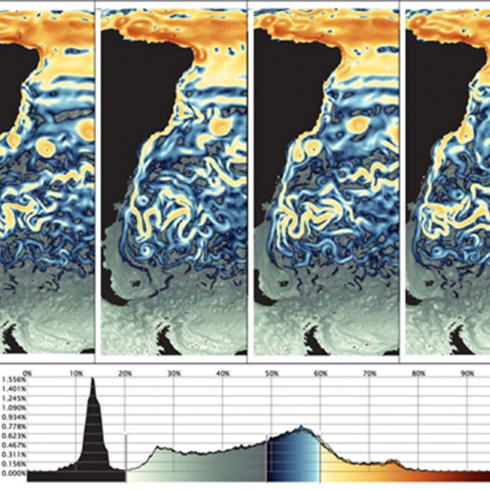 ColorMoves: Real-time Interactive Colormap Construction for Scientific Visualization
(2018).IEEE Computer Graphics and Applications vol. 38 no. 1 (20-29)
(cite)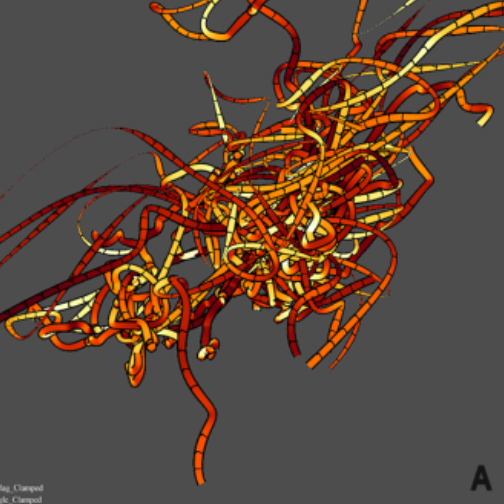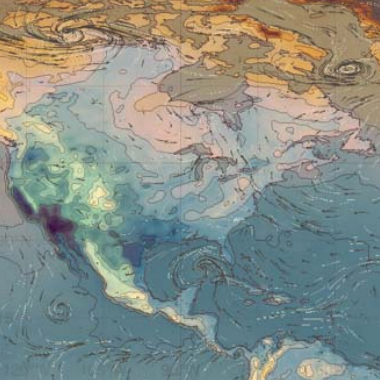 Visualization-by-Sketching: An Artist's Interface for Creating Multivariate Time-Varying Data Visualizations
(2016).IEEE Transactions on Visualization and Computer Graphics vol. 22 no. 1 (877-885)
(cite)
Sculpting Visualizations © 2021