SciVisColor

SciVisColor is the brainchild of Francesca Samsel, professional artist-turned-visualization specialist. SciVisColor is a one-stop-shop for hundreds of custom linear, divergent, convergent, "wave," and discrete colormaps, color sets, color guidance, examples of artist-driven color usage in a wide variety of scientific visualizations, and Colormoves—a user-friendly colormap creation and low-stakes data exploration tool.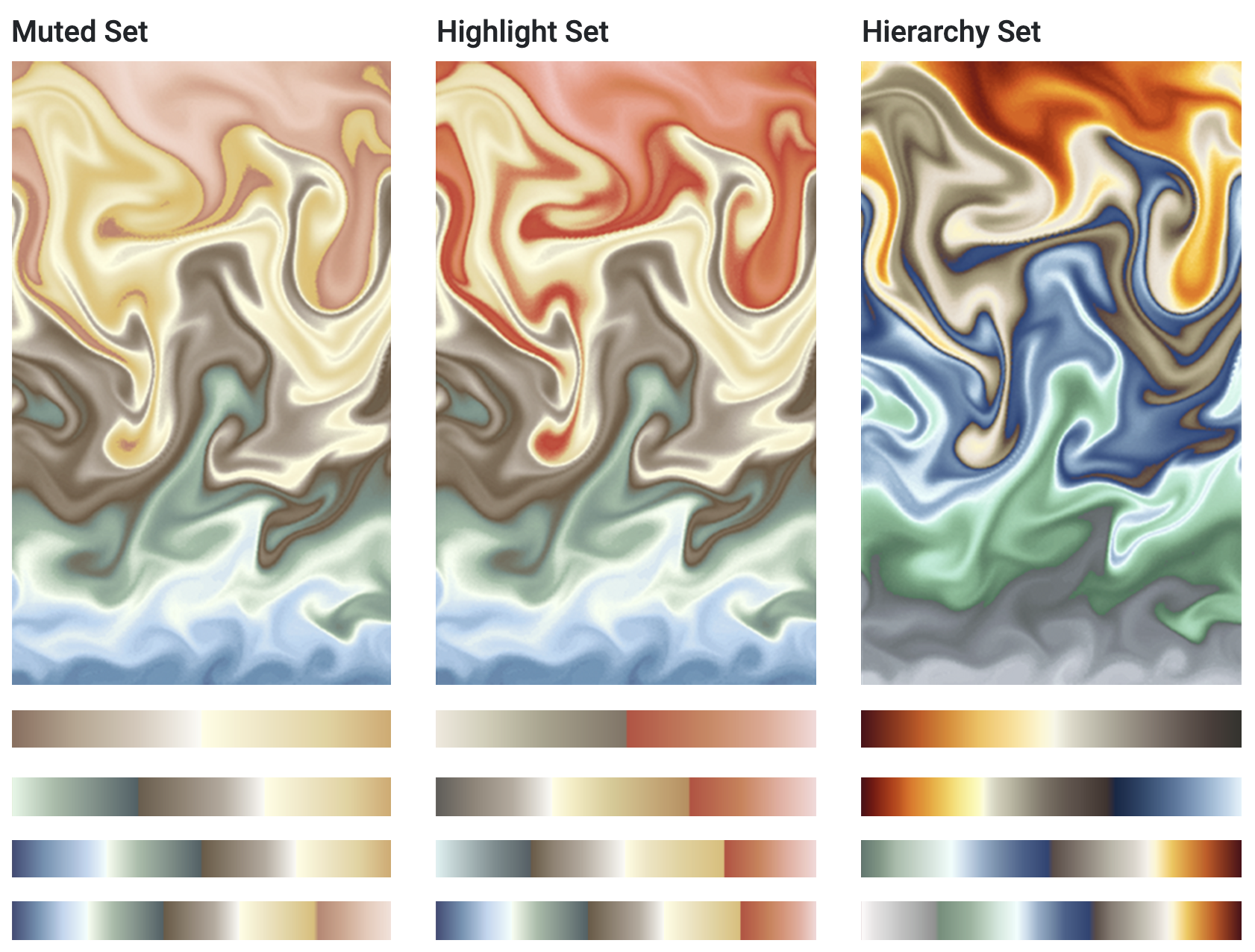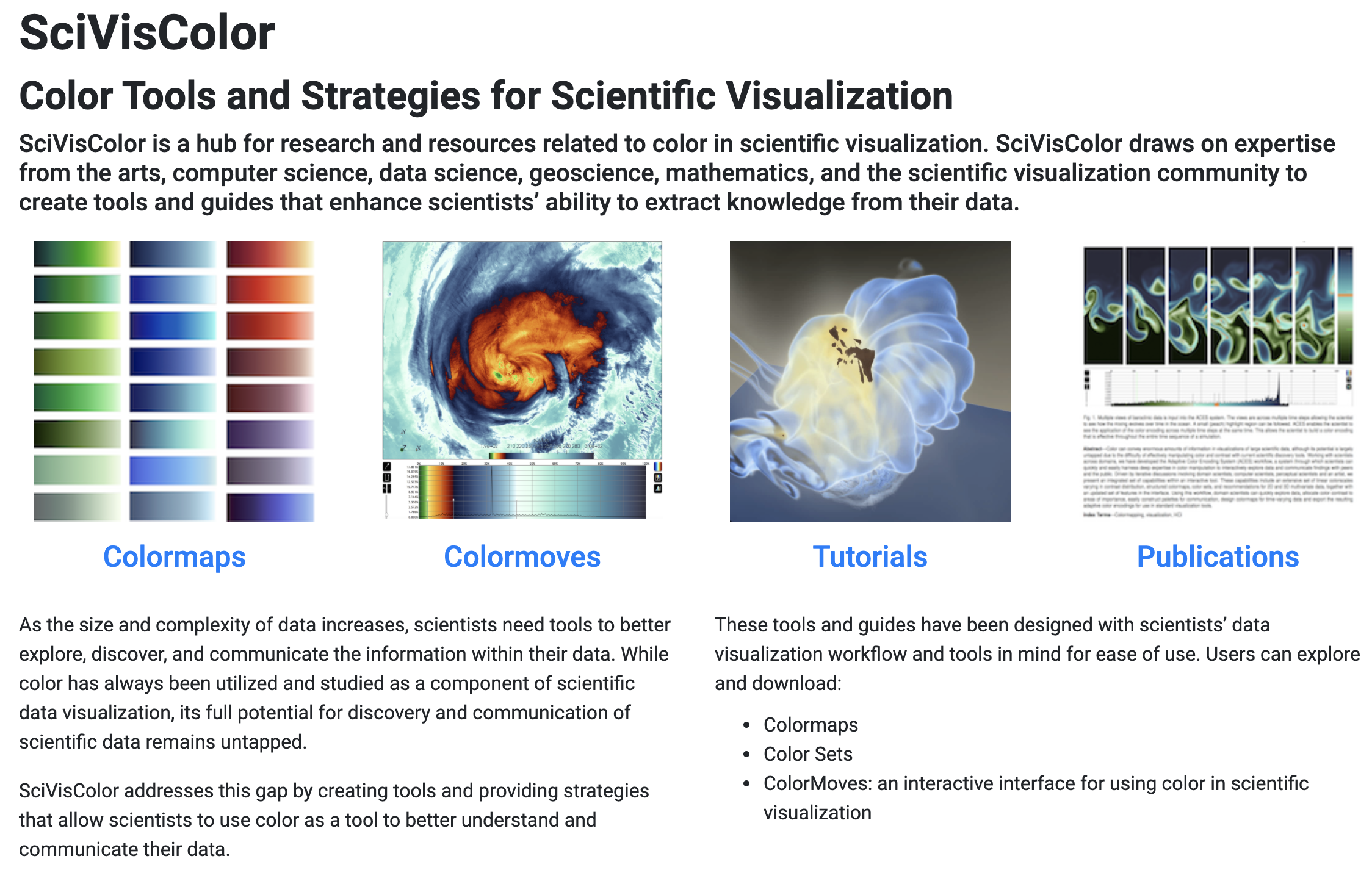 Colormoves
ColorMoves is an intuitive user interface that allows a user to build complex and data-driven colormaps via a drag-and-drop approach starting with a suite of predefined colormaps. The resultant colormap can be exported for use in other visualization applications.
The drag-and-drop approach and the ability to interactively adjust the colormap segments not only allows for easy and intuitive colormap creation, but also helps scientists explore their data without opening large and cumbersome visualization programs to do so. The web-based format only requires images, not data files, which increases speed of experimentation.
Try Colormoves here in any browser. Instructions for new users can be found here.